Make the World a Better Place through Your Business!
Create meaningful and profitable solutions that turn
hunger and poverty into sufficiency, war into peace,
and catastrophic climate change into planetary balance—
incorporate deep social responsibility into your organization:
Do-It Yourself Resources: Books and More
"Clearly written and packed with information that can make you more successful and save you from expensive mistakes."
Marketing/Business Ethics/Publishing
Environment/Green

Frugality/Consumer/Relationship
About Shel Horowitz, "Sherpa of Social Transformation"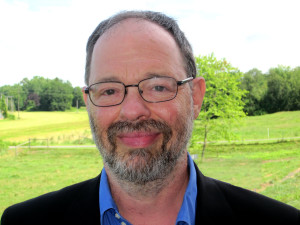 A native of New York City, Shel began his activist life at age 3, when he initiated a one-toddler action against smoking in his parents' apartment. By age 12, in the fall of 1969, he attended the first of many demonstrations urging peace in Vietnam. He became concerned about the environment a few months later when the first Earth Day was celebrated in 1970. By high school, he was already a committed activist, involved in several organizations. He's continued working to improve the world ever since, with a long track record environmental, peace, and social justice/human rights.
Shel discovered small town life as a student at Antioch College, in Yellow Springs, Ohio, a village of fewer than 5000 people. He trained in journalism and finished at age 19. The next five years were spent in cites: Providence, where he did safe energy work with the Clamshell Alliance; NYC, where he worked for a year and a half as a VISTA Volunteer community organizer with the Gray Panthers; and Philadelphia, where he studied community organizing and nonviolent social change).
But small-town living kept calling. He and his wife-to-be, novelist D. Dina Friedman, moved to the rural Pioneer Valley of Massachusetts in 1981, and have lived there ever since. He and Dina met at an open poetry reading in Greenwich Village, in 1978. They married in 1983 and have two grown children. Since 1998, they've lived in a farmhouse built in 1743, on a working family farm. They solarized the home in 2001, making it possibly the oldest solar home in the country.
Drawing on the marketing he'd practiced in and after college, Shel began marketing his own business locally, and grew it to the largest of its kind in a three-county service area. In 1985, he published the first of six books on low-cost, high-impact marketing. Gradually, he expanded his practice to marketing for other businesses and nonprofits. He began using e-mail as a marketing tool in 1994, set up his first website in 1996, and quickly developed a reputation internationally as a skilled copywriter and marketing strategist who knows how to stretch a marketing dollar. His client list now includes accounts in Europe, Asia, Australia, and all across the U.S.; his books have sold to dozens of countries, and have been republished in South Korea, Japan, India, Mexico, Italy, and Turkey.
As a lifetime environmental and social justice activist, he has used these skills pro bono for a number of environmental and social change organizations—especially a group he founded called Save the Mountain, which mobilized thousands of people (in a rural county) and rapidly beat back an "unstoppable" poorly-planned development on a mountain abutting a state park; this was a campaign that combined everything Shel knew about marketing and community organizing, and drew on the skills of many other members. Following the success of this campaign and in the wake of Enron and other business scandals in the early 2000s, Shel looked at a bigger canvas, and wrote the first of three books on green and ethical marketing, Principled Profit (now out-of-print): showing business that doing the right thing was actually good for the bottom line, and discussing the "Magic Triangle of Business Success": honesty, integrity, quality.
Shel offers strategic profitability and marketing planning/copywriting for green and social transformation businesses. He also helps a few selected clients per year make the journey from unpublished writer to well-published and well-marketed authors. The most recent of his ten books is Guerrilla Marketing to Heal the World (Morgan James, 2016, co-authored with Mr. Guerrilla Marketing himself, the late Jay Conrad Levinson).
In this new book, he shows that just as many companies have found going green to be profitable, companies can also profit by integrating products and services that turn hunger and poverty into sufficiency, war into peace, and catastrophic climate change into planetary balance.
Shel is a popular speaker and media interviewee (including multiple appearances in the New York Times, Inc, Christian Science Monitor, Wall Street Journal, Entrepreneur, and many others) who loves to get the word out about this important new paradigm. A few among many venues where Shel has spoken:
Forum Davos, Davos, Switzerland
Bosphorus Conferences, Istanbul, Turkey
Green America/Global Exchange Green Festivals in NYC and Washington (multiple appearances)
Sustainable Food Summit, San Francisco
Association for Business Communication, Honolulu
American Society of Journalists and Authors
Book Expo America (multiple appearances)
Noteworthy USA National Convention Keynote, Las Vegas
Solarfest, Tinmouth, VT (multiple appearances)
Go Green Expo, NYC
Greenfest, Boston, MA
Public Relations Society of America International Conference, NYC
Infinity Publishing Author Conference Keynote, Valley Forge, PA
Publishers Marketing Association University (multiple appearances)
Ragan Strategic Media Conference
Regional writing and publishing associations in the Bay Area, Saint Louis, New York, and elsewhere (three with several repeat appearances)
University of Massachusetts Family Business Center (multiple appearances)
Business for Social Responsibility
Colleges and universities including Smith College, University of Vermont, Mount Holyoke College (multiple appearances), others
Search Shel's Sites
Contact Shel
Shel is a popular speaker and media interviewee who loves to get the word out about this important new paradigm. Contact him online through the web form or social networking sites below, or by phone at 413-586-2388.